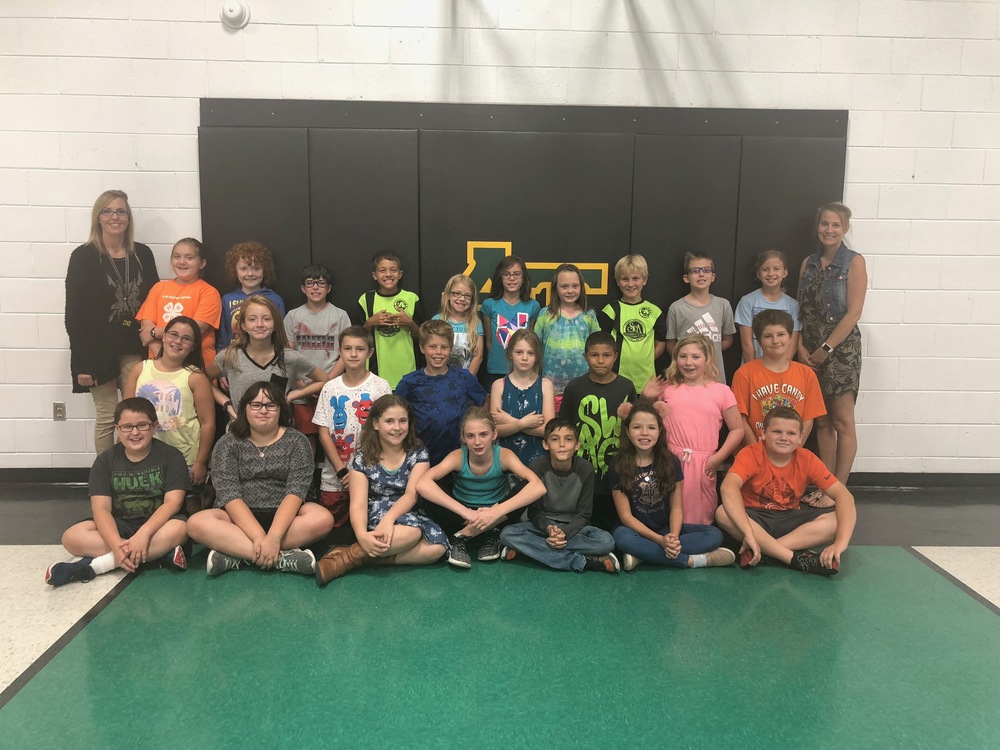 Classroom Spotlight on 5th Grade
Kristi Anderson
Wednesday, September 19, 2018
Classroom Spotlight on 5th Grade
Who: 5th Grade
Teacher: Ms. McWhorter
Classroom Aide: Ms. Fisher
Students: 25
All About Our Class Favorites
Daily Activity: Math rotations, because we get to work on Moby Max, IXL, Epic, and spend time working with Ms. McWhorter.
Subject: P.E.
Lunch: Taco in a Bag or Chilli and Grilled Cheese
What are we Doing Now: We are learning about drawing conclusions in Reading, working with decimals in Math, learning about Native Americans in Social Studies, and discussing hydroponics in Science.
Part of the School Year: We have many including: Outdoor day at Lake Storey, Incentive Days, Holiday parties, DARE Graduation, attending the DARE Baseball game, Halloween Hoopla, Spring Fling, and fishing day with Ms. McWhorter.
How We Describe Our Class: Our class is a family and we are accepting and supportive of each other. We have fun together.
What Makes Us Unique: We are able to have fun while learning and truly feel like a family. We feel comfortable talking about our feelings and are not worried that we will be made fun of. We laugh together. We feel each other's sadness. We love each other. We know we always have someone to talk to. We are a family.
All About Our Teacher
Her Favorite Subject to Teach: My favorite subject to teach is Reading. I enjoy teaching novel units and love to hear the students' different ideas about the books we are reading. One of my favorite books to teach is Tuck Everlasting.
How Her Students Describer Her: Ms. McWhorter is considerate, generous, awesome, caring, amazing, busy, beautiful, funny, honest, helpful, smart and can be strict.
They went on to describe Ms. Fisher as pretty, helpful, positive, beautiful, hilarious, smart, talented, caring and strong.