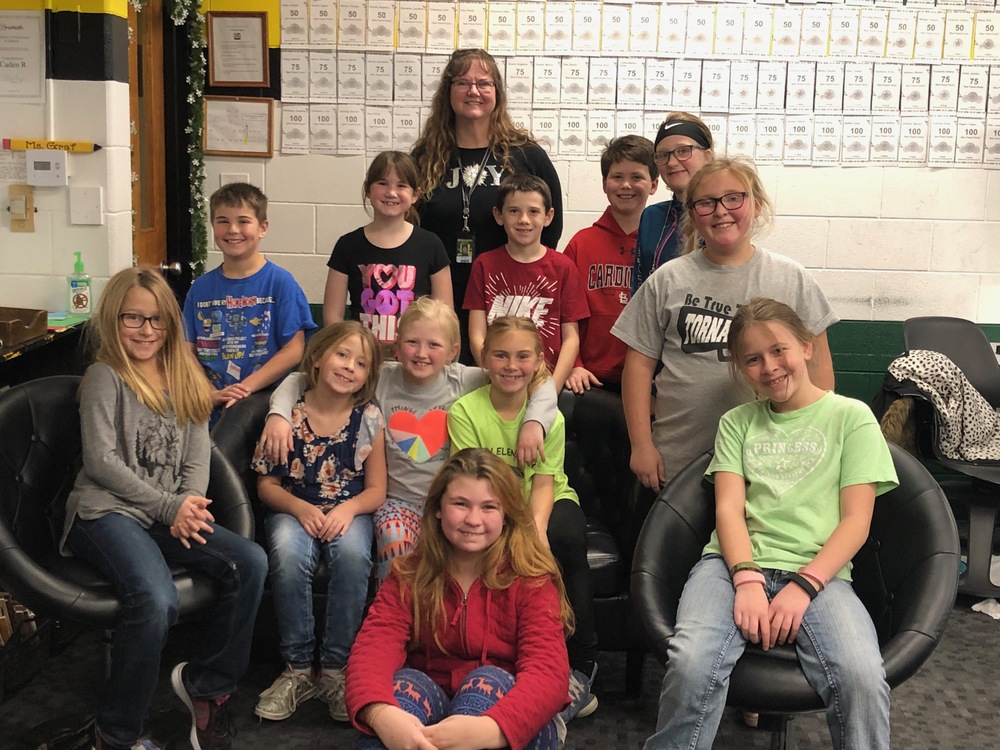 Classroom Spotlight on 4th Grade
Kristi Anderson
Tuesday, December 11, 2018
Classroom Spotlight on 4th Grade
Who: 4th Grade
Teacher: Mrs. Julie Graf
Students: 12
All About Our Class Favorites
Daily Activity: P.E.
Subject: Math, especially tape diagrams
Lunch: Chicken Nuggets
What are we Doing Now: We are learning about rock layers in science and recently brought in rock collections. We are also learning about explanatory writing using the article "Bugs for Dinner".
Part of the School Year: We look forward to field trips every year and working with our Peer Pals.
How We Describe Our Class: We would describe our class as hard-working, creative, and smart.
What Makes Us Unique: We are a unique class because we have 3 times as many girls (9) as boys (3) in our "small, but strong" class.
All About Our Teacher
Her Favorite Subject to Teach: My favorite thing to teach every year is Christmas Around the World and the US Regions/States.
How Her Students Describer Her: The students described Mrs. Graf as "awesome", "the best", and "funny".